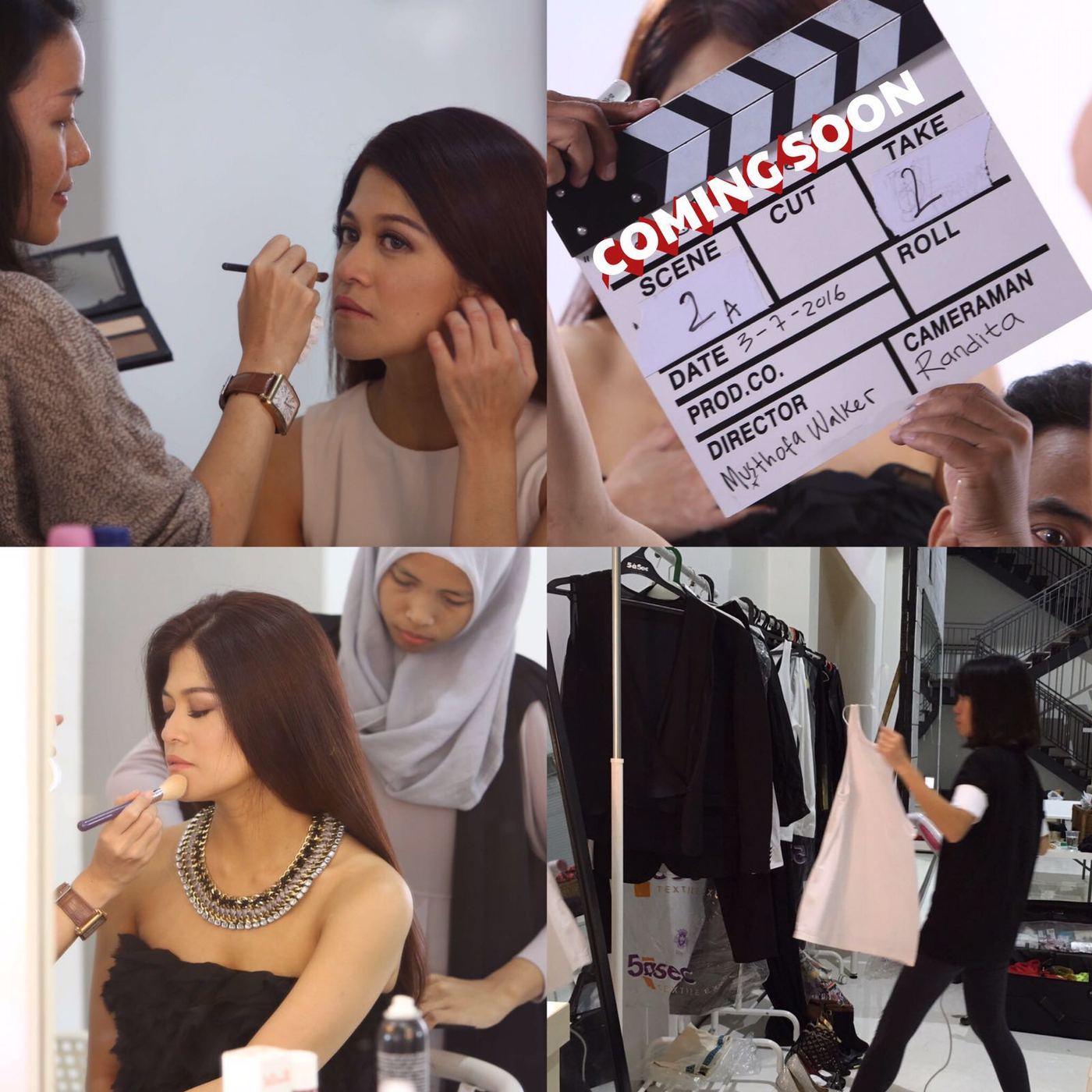 From the BEHIND THE CLOSE DOOR Video Shoot
Female Singers
Selasa, 05 Juli 2016
I never thought the whole team would pick this song as the second single after the success and still ongoing of Officially Invisible. 
So many mixed feeling inside among being excited there was also lots to worry about. I almost took this song out of the album content, as a matter of fact and now it is on the line for being released as the second single, funny how things work out in the end.
So I am thinking out of the box, thinking more about a fresh look, a fresh "start" after many episodes of working together with Hypenotic.Inc and trapped inside the same pattern of creating scenes for music video. 
I believe choosing Musthofa Walker this time was the right thing I did. The idea was simple, we were using one big white studio 14 on the west of Jakarta with a very friendly and cooperative owner. The team were excellent, from Arimbi the make up artist, Karin Wijaya the stylist and art production Alfie Syahri.
From start to finish, took about 16 hours non stop working. Barely even breathe for me, once I am done with a scene, I must retouched my make up and change to another wardrobe and then boom shoot again and repeated again PLUS an interview from MNC Life Style television. Thank God for good food and good champagne provided, if my tummy happy and blood flow is balance between blood, water and bubbles, I am good. I had my good friend Tony Hernandez for the male role in the video. It made things much easier since we have known each other pretty well so I could put the usual "awkward moments" aside and we worked fast.
Musthofa Walker's production is above professional level. I am still amazed remembering the serious set up they did to shoot the scenes one by one, carefully-thought and organized with the lighting position, the props, and the whole ambience. I had one productive Sunday and I could learn a lot from working together with someone like MW. Thank you Libraries Music! Lets hit the chart now with this awesome RnB track!
xoxo, Isabella Cindy Bernadette

Song: Behind the closed door 
Director: musthofa walker
Production house: musthofa walker@design.deli
Art director: alfie syahri
Male model: anthony hernandez